The installation 'Working Islands' has a strong relation with its environment: the original architecture of the building (by Herman Hertzberger) is cited within the installation and converted to issues about dimensional aspects and usability of furniture.
The everyday life of the users and the Ministry's employees is addressed in a specific way; 'Working Islands' autonomously moves to different arrangements of the elements every night.
area: 74 x 15 meter
Stainless steel plating, wooden platforms, white granular coating, galvanized steel construction, motors, timers.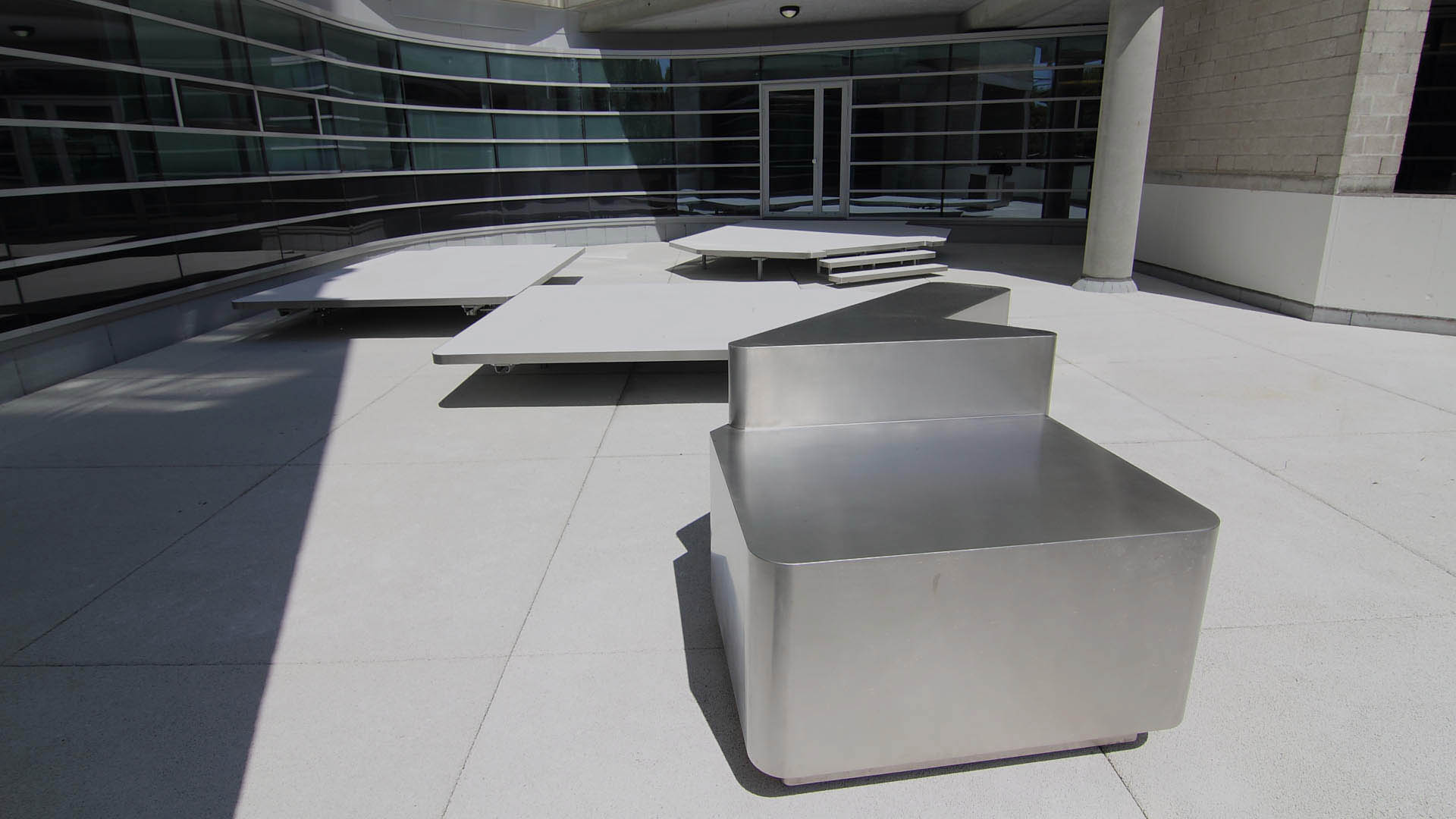 Working Islands
Ministry of Social Affairs, The Hague. 2011. Dismanteled 2015)